Worldwide Wes


The figurehead at the top. All decisions go through him. No one even knows what he looks like.

Maverick Carter


The brains of the operation. Brings in the money. Wes and Carter are practically invisible on the streets.

LeBron James


The enforcer, directly beneath the two at the top. Has no problem sharing the load to get what he wants

Dwyane Wade


Has an established corner that he's not giving up. Likes to think he's in charge of everything.

Chris Bosh


Third banana, has never really done anything.

Michael Beasley


About to get popped for the good of the Barksdales.

Kobe Bryant


Cold-blooded assassin from far away with a reputation. On good terms with the Barksdales, but that can change quickly.

Joe Johnson


Lone wolf with no ties to anyone. A sharp-shooter who follows the money.

Derrick Rose


Up-and-comer, viable threat to the Barksdales with something to prove.

Carlos Boozer


Rose's enforcer.

Joakim Noah


Rose's androgynous enforcer.

Amare Stoudemire


"No one else came to New York? Shiiiiiiiiiiiiiiiiiiiiiiiiiiii

iiiiiiiiiiiiiiiiiiiiiiiiiiiiii
iiiiiit, well at least I got paid."
Charles Barkley
Obese black male.

David Stern

Everyone actually works for him.

NBA Players Union

Making it easier for players in The Game to get what they want. Good intentions, questionable results.

NBA Owners
Pass the buck and pretend they are powerless when things go south, even though they're the morons calling the shots in the first place.
College basketball/NBA Draft
It's really only a matter of time before it's their turn.

General Public

Walking the fine line between desperately seeking information, and just not giving a shit

Cavaliers Fans

Just cannot catch a break in life.
Knicks Fans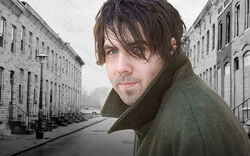 Same situation as Bubbles, but you enjoy their misery.
ESPN
Pretty much no reason to believe a single word they ever say about anything.
The NBA
At the complete mercy of all this bullshit.